New TIGGO 8 PRO MAX with Performance Upgrade and AWD System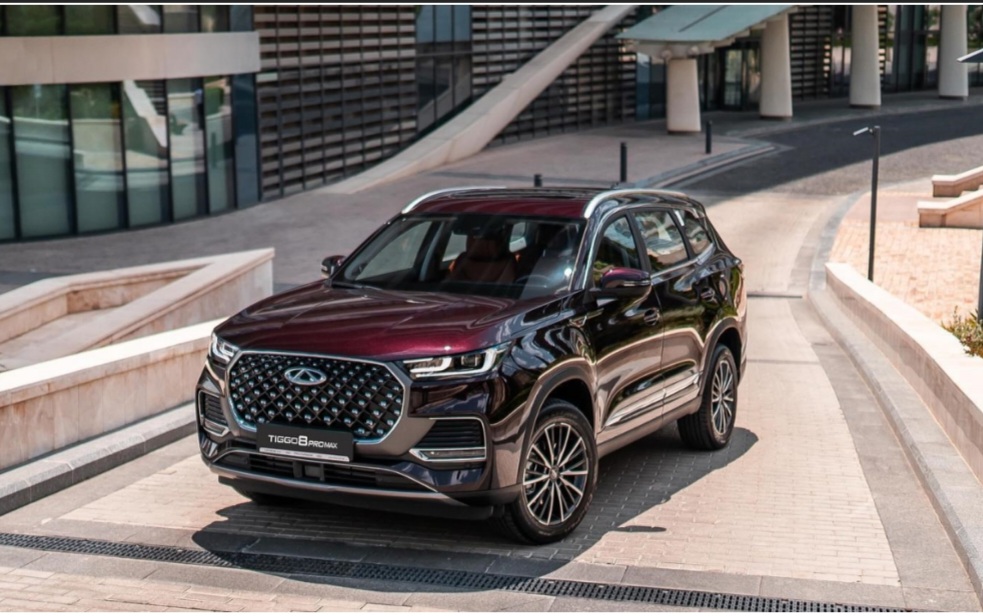 Recently, Chery has officially launched the new TIGGO 8 PRO MAX in the Middle Eastern as well as Central and South American market. By force of the new power system and intelligent AWD, the model is deeply loved by consumers with better vehicle performance and stronger trafficability. At the same time, with the launch of TIGGO 8 PRO MAX, it has become a member of Chery's PRO family along with TIGGO 8 PRO, TIGGO 7 PRO, TIGGO 4 PRO and ARRIZO 6 PRO.
Chery strength endorsement enables 2.0TGDI engine to come into being
As an innovation-driven enterprise, Chery Automobile has accumulated strong technical advantages for many years, especially in the aspect of the research and development ability of automobile engine. With the development experience of more than 20 years, Chery has built its own technical systems. The powertrain research and development team of more than 1,000 members built the new 2.0TGDI engine in 48 months, which shows surging power on the brand new model of TIGGO 8 PRO MAX.
Empowered by technologies, the performance of TIGGO 8 PRO MAX is improved rapidly
Adopting the second generation intelligent thermal management system and advanced double-shaft balance technology, the super transient response system, and the original new generation of intelligent thermal management system and the all dimensional integrated ultra-low friction reduction technology, the warming-up speed of the engine could be increased by 55% with its comprehensive efficiency of 96%. In view of this, the engine can easily generate a maximum power of 187kW and a peak torque of 390N·m. With the 7DCT gearbox of efficient transmission, TIGGO 8 PRO MAX achieved 0-100km acceleration in only 7.3s, easily surpassing most competitors. In addition to the performance, Chery also achieved the ultra-low fuel consumption of only 7L per 100 kilometers.
Full scene AWD system of intelligent control enables TIGGO 8 PRO MAX to travel with excellent trafficability
To better improve the trafficability of TIGGO 8 PRO MAX in sand, marsh and other roads with poor conditions, the new model is equipped with a new generation of intelligent AWD system of electronic control – Chery's full scene AWD system of intelligent control. In fact, as the pioneer Chinese brand to jointly develop AWD system technology with top suppliers in the world, Chery Automobile has the technological exploration history of more than 20 years, research and development. Adopting the AWD technology of ZF, a world-class automobile supplier, Chery Automobile built the current full scene AWD system after integration and recalibration.
The AWD system has 6 driving modes: economical, ordinary, sports, camping, skiing and off-road, covering all scenes and all road conditions, and providing consumers with excellent traveling experience. In addition, by virtue of the strong bearing torque output with intelligent and fast switching of 0~3000N·m, the vehicle can easily pass through puddles, muds, potholes and other roads with poor conditions, with which consumers will not be worried about being stuck. Also the vehicle can travel safely on steep slopes with a maximum gradeability of 45%. In particular, it can switch to AWD within 100m/s, providing consumers with stable journey without worrying about slipping or rollover in snowy and rainy days.
Powered by the full performance power system and the intelligent AWD system, TIGGO 8 PRO MAX is able to upgrade and evolve, providing consumers with more choices and enriching their travel life. Chery is committed to changing the lifestyle of car owners around the world, broadening their life radius and improving their quality of life through new products.
About Chery
Chery has been known as "Technological Chery" since its foundation for insisting on mastering core technologies. It has set up six Research and Development centers in the world and a Research and Development team of over 5,000 elite members, providing it with advantages in traditional fuel technology, new energy, intelligence manufacturing and other fields. After more than 20 years of exploration in the field of new energy vehicles, Chery has established its leadership with four vehicle assembly platforms, five general subsystems and seven core technologies. Its EQ1 model has become the leader of mini battery electric vehicles in China. As for global market expansion, Chery is the first Chinese automobile company to export vehicles, CKD parts, engines, and vehicle manufacturing technology and equipment around the world. Up to now, Chery has exported its vehicles to more than 80 countries and regions and has set up 10 overseas factories and more than 1500 overseas dealers and service outlets. With nearly 10 million users worldwide, including 2.1 million users outside China, Chery has ranked first in the number of passenger cars exported from China for 19 consecutive years.
For more information, please contact cheryinternational@mychery.com.